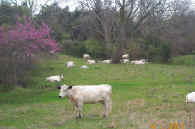 The pink tree is a native Redbud, they bloom or bud in early spring before growing leaves.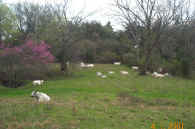 The cows really enjoy a nice spring day. Full and a nice spot to just relax.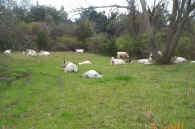 Some are so relaxed they look dead, but not so. This kind of relaxing good for humans too.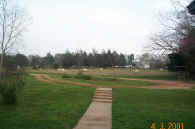 This is a view from the front door of the Halliburton Home. We spend lots of time just watching. The cows get even closer in back of house, within 30 foot. Click for a sneek preview.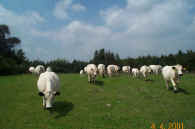 Here we are moving to a new pasture. These critters are easy to move. I talk to them, "Come on girls let's go to a new pasture." They understand people talk and follow right along.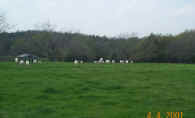 This is the new pasture. It's always fun to stand and watch them for a while. I usually wait until all their heads are down and slowly walk away. This makes it all worth while, really gentle and beautiful cattle.