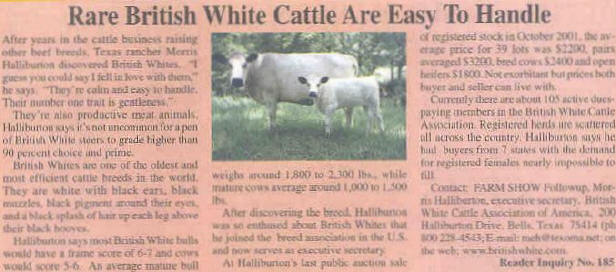 Many thanks to Farm Show Magazine for helping me promote British White Cattle.
This article appears in 2003 Edition of "THE BEST OF FARM SHOW"
It was mailed to approximately 165,000 regular subscribers in December 2002.
Throughout 2003 it will be used as a promotional item and mailed to new and
prospective subscribers to the Farm Show Magazine.
We expect the total distribution to be well over 200,000.
You can subscribe to the Farm Show at www.farmshow.com.
Tell them Morris Halliburton says Thanks for helping get
the word out on British White Cattle.